High Sierra

     Bar & Grill

This page was last updated: June 10, 2017
Hwy 170

Terlingua, TX  79852

1 (432) 371-3282

Located in Historic Terlingua on Highway 170, five miles east of the Texas 118 junction.

We would like to hear from you. Please give us your comments and feedback.

For information and reservations call

1 (800) 371-3588

High Sierra Bar & Grill

in the El Dorado Hotel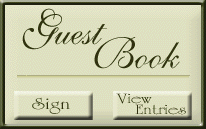 Bronc & Bucky, their owners, Bryn & Nancy, were in the bar for "jam session " today...  Only in Terlingua!

Mike & Christine McCorriston from Nova Scotia, Canada, with Dr. Doug  They stay with us every winter.